The 4 Stages of a Construction Project
Last Updated: Nov 30, 2022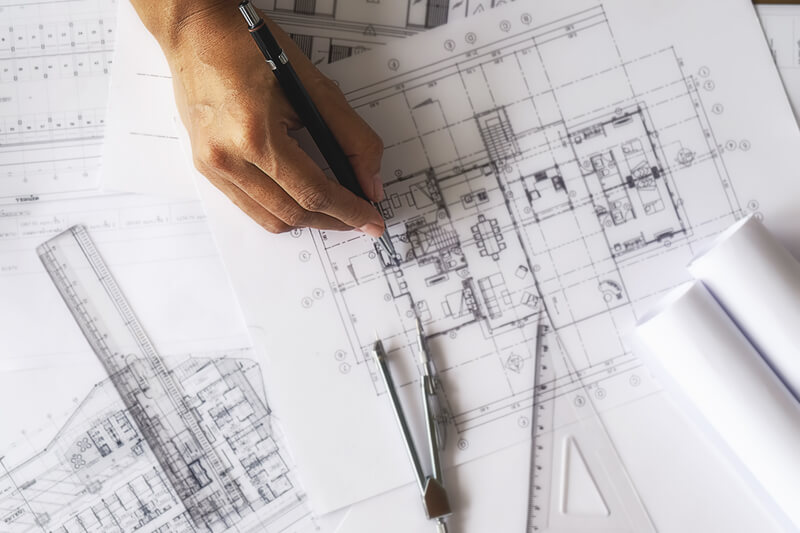 The construction process is typically divided into 4 essential phases: Planning, Preconstruction, Construction and Post Construction. In some project management outlines, these same steps are divided into 5 phases and are called Project Concept Stage, Project Planning (Preconstruction), Project Execution (Construction), Project Monitoring and Control (performed concurrently within Construction) and Project Closure (Close-Out).
Professional construction prоjесt management methodology provides logistical guidelines for performance of defined tasks and objectives during each phase. Proper and complete execution of these progressive tasks develop the strategic framework for the project and is essential to ensure success in one's project.
1. Planning Phase
The first phase of any major project is the process of setting the goals for the project and evaluating the feasibility of the plan. In layman's terms, the planning phase is when the owner, architect and construction manager have early discussions on what is to be built, if it is approvable by the local authorities and parameters such as scope and quality assumptions. For architects and intender.my, this phase is generally called Conceptual Stage, sometimes included within Schematic Design in the AIA definition of architectural services.
Every project is shaped by its own set of unique variables. For instance, building a big warehouse in the middle of a condominium project, can be very straightforward project—once the team has have the approvals from local councils, they build the same building in exactly the same manner every time. Building a unique project, whether it is creative office or manufacturing facility, a custom bungalow or a factory, involves an entire range of design issues and may require significant effort to obtain discretionary and environmental approvals from local council. In this phase your project architect will work closely with a civil engineer to determine setbacks from property lines, easements, utilities, and other technical issues. Everything at this stage although is at conceptual but already have to be well thought out.
2. Preconstruction Phase
During Preconstruction, the project architect commences with construction documents, which translates the early planning exercise into contract documents that will be submitted for building permit and conveyed to the contractor to define what exactly is being constructed. In architecture parlance, the development of construction documents is generally broken into three phases: schematic design (SD, which is sometimes included in the Planning Phase noted above), design development (DD) and construction documents (CD). Generally, the completion of SD phase means the drawings are about 20% complete, DD is 70% and CD is 100%. In many jurisdictions that have a complex set of approvals, an extended DD set is often prepared as a plan check set for application for a building permit.
Your construction manager will be busy during this phase with his own set of key tasks. His services performed during the preconstruction phase focus on retention of the complete professional team, retention of the general contractor, developing a total project budget and overall schedule, risk management, contracts & insurance and other project organizational business. A professional construction manager's expertise is essential in developing a well-managed professional team. The construction manager generally takes responsibility for budget, contracts, risk management and management of the team to meet overall design milestones, while the project architect manages the professional team for design and technical coordination between engineering disciplines. At this stage its best to approach construction managers for further discussion.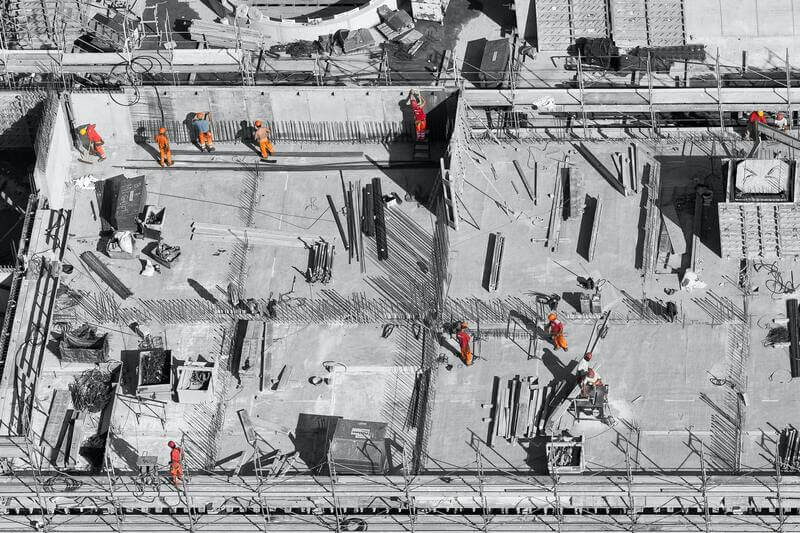 3. Construction Phase
This is the execution phase where all the planning will pay off. As the hub of communications for the project, your construction manager and contractor will transition the project into actual construction. Your architect, all engineers and consultants should be engaged for full services to perform quality control inspections, respond to Requests for Information (RFIs), review and approve technical submittals and generally ensure that the project is delivered by the contractor as designed. If your team has diligently and properly executed the planning and preconstruction phases, construction will progress smoothly.
The construction manager's services during the construction phase will include on-site project management, oversee quality control, monitor the contractor's safety program, ensure contractors perform per specifications, coordinate permits, technical inspections and testing and monitor RFIs and submittals to ensure they are on track. From administering construction contracts and managing the budget and schedule to certifying contractor progress payments and approving payment requests, his vigilance during construction phase services is essential to keep the project on track.
As noted above, some project management methodologies include a separate phase called Project Monitoring and Control. Your construction manager will include monitoring of scope, budget (using budgeting techniques for project management) and schedule, along with other contract, insurance and risk management controls in this construction phase.
4. Close-Out Phase
The final phase of the project is project closure or close-out. This is a critical phase, which if not given proper attention can turn a good project into a problem for an owner. Project Close-out procedures include more than completion of the punch list—turning over the project to the client so they can transition to occupancy or operations. Clients must be provided all project information, a construction closeout document list and all closeout documents such as manuals, warranties, as-builts and final accounting. Insurance must be changed from the course of construction to permanent property insurance. For many larger projects, a formalized process called commissioning is utilized where systems are tested for performance to ensure they deliver the specified requirements.
Conclusion
Each phase of construction has its own set of defined tasks and objectives. If performed thoroughly, they establish the strategic framework for a successful project. Check out intender for ongoing construction projects in Malaysia and follow their latest progress throughout the construction phase.