Reduce your Risk & Increase ROI
Intender's e-tender system is a powerful, secure and efficient online tendering platform for construction professionals. Post your first tender and get bids in minutes! No software to download, no complex manuals and no IT department required.
Get Started
All In One Tendering System
Whether you're buildling a single project or a whole city, centralize all your activities, documents, bids & communications in a single platform. Available 24/7 on cloud.
Customize your e-tender
Customize every tender to match your specific requirements in InTender Ebidder. No matter its making your tender Public, Private, Confidential, Closed-Envelope or RfQs. Your tenders, your rules !
Under Control
Work confidently knowing that every action is logged. Stay informed of every submittals, document updates or bidder questions that happen in your tenders in real-time.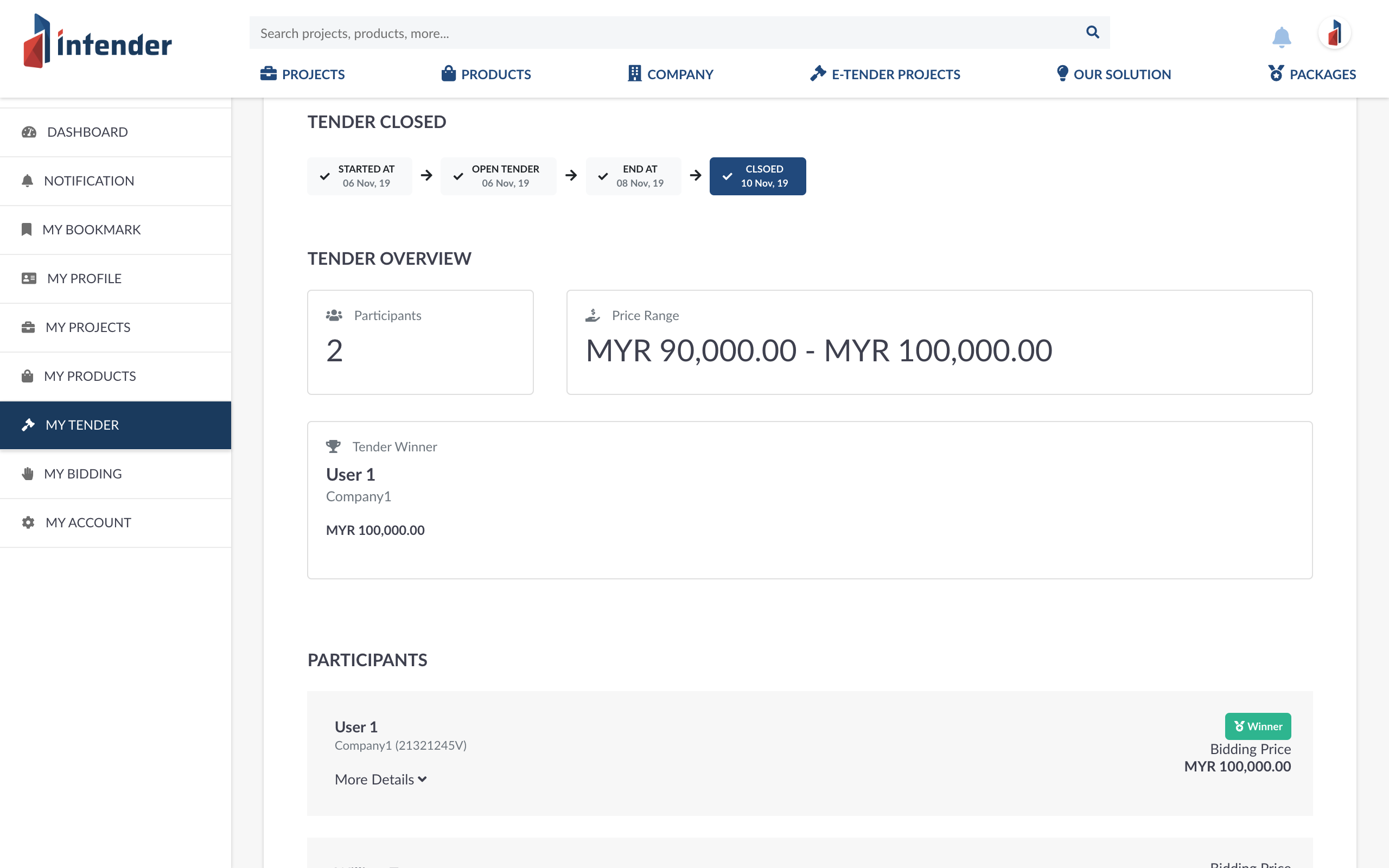 Get one step ahead of your competition.
With the leading e-intelligence platform to stand out from the crowd.